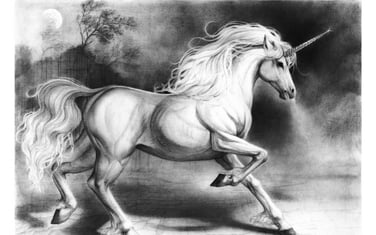 Sebastian had spent most of the late morning into the early afternoon, one day in July, being exposed to the Black Swan method of labels and mirrors. Having already read "Never Split the Difference," he was anxious to see and hear the practical application of the skills. Turns out, Sebastian was a quick study. As soon as the class concluded, he was chomping at the bit to see if the skills would bear fruit. That afternoon, he scheduled a phone call to negotiate the acquisition of a domain name. The seller anchored high with a five figure number. Rather than balk and counter, Sebastian used labels and mirrors to discover that it was most important to the seller for the domain to be used for a purpose in which he believed. Unbeknownst to the seller, this was Sebastian's plan all along. Sebastian's use of labels and mirrors uncovered other Black Swans as well:
Sebastian: Hey, Chris, I'm Sebastian, good to talk to you. I'm interested in purchasing your domain. Is it for sale?

Chris: Yes, it's for sale. It's a premium name though. So I won't accept anything below (five figures) for it.

Sebastian: Five figures for it?

Chris: Yes, it's really valuable to someone.

Sebastian: It sounds like you've put some thought into the domain and have been planning to do something with it.

Chris: Yes, I have a business plan and have thought through every detail.

Sebastian: Thought through every detail?

Chris: Yes, I wanted it to be (long description of the business)

Sebastian: Sounds like you spent a lot of time researching and thinking it through. Why aren't you moving forward with it?

Chris: I don't have enough money and couldn't find an investor.

Sebastian: You must feel frustrated about that.

Chris: Yeah, it was really frustrating. I actually almost got divorced over it, too.

Sebastian: Divorced?

Chris: My wife has been frustrated that I wasted so much time and couldn't move it forward. She just wanted me to put it all behind me.

Sebastian: It sounds like you have really gone through a rough emotional rollercoaster through this process.

Chris: Yes, it's been more than three year's worth.

Sebastian: So what if I was to tell you that I loved your idea and I actually wanted to use it for a similar purpose?

Chris: That would be great. How much could you pay?

Sebastian: I've budgeted 453.00 for the domain.

Chris: That's really low. I've owned it for ten years and have been paying for the domain every year. How about we make it over 500?

Sebastian: That's going to really push it. Let me do some calculations. Okay, if I move some money around, I can afford to pay 518.00 for it. Would that work?

After a long pause—Deal.

After being introduced to the skills a mere two hours before, Sebastian was able to uncover Blacks Swans, demonstrate empathy and influence the price downward. In this case, as in most, the price was just a term. The motivation behind the pricing was the key. Sebastian discovered what all new converts to the Black Swan method find out. When the skills are applied, and they generate the desired responses, it's like seeing a unicorn. Your jaw drops and then is replaced by a smile as you search for your next opportunity to use them.
---
Sign-up to join The Black Swan team at our next 1-day seminar!